The ABCs of Yoga for Kids Learning Cards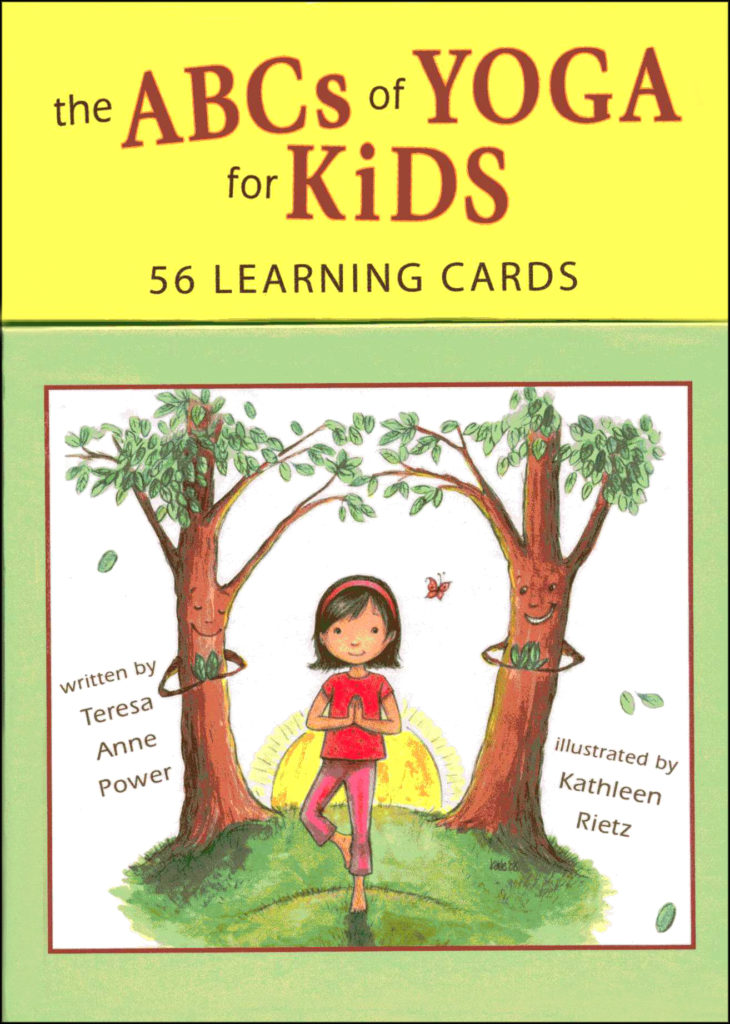 Buy the Book:
ABC Yoga for Kids Store
AmazonPublished by:
Stafford House
Release Date:
April 1, 2011
Contributors:
Kathleen Rietz (Illustrator)
Pages:
57
ISBN13:
978-0982258736
Overview
The ABCs of Yoga for Kids Learning Cards feature 56 beautifully illustrated flashcards, each depicting a simple yoga pose and corresponding letter of the alphabet.
Add on Goodreads
---
Praise
"I am loving the learning cards. I use them in my preschool yoga classes. The illustrations are beautifully and gracefully drawn. Enjoy these incredible cards...I certainly do!"
- Siri Krishna Khalsa, preschool yoga teacher
---
Backstory
I was inspired to write The ABCs of Yoga for Kids series of books and products because I saw the need for teaching yoga to young children in a fun way that appealed to their imagination and sense of playfulness. I believe that kids should be encouraged to embrace yoga at a young age because during these formative years they are very impressionable and open to new ideas and concepts. Yoga is a natural and healthy way for kids to exercise, relax focus, and strengthen their minds and bodies. While teaching yoga to preschool age children, I came up with the idea for a yoga dictionary of poses to teach kids both the alphabet and simple yoga poses. This basic idea evolved into my bestselling and award-winning product line, The ABCs of Yoga for Kids. At the time I wrote the original ABCs of Yoga for Kids book, there were no other illustrated yoga books in the marketplace, and I was looking to create a book that had kid-friendly illustrations and easy to read instructions for teachers to use to introduce yoga to young children.