The ABCs of Yoga for Kids: A Guide for Parents and Teachers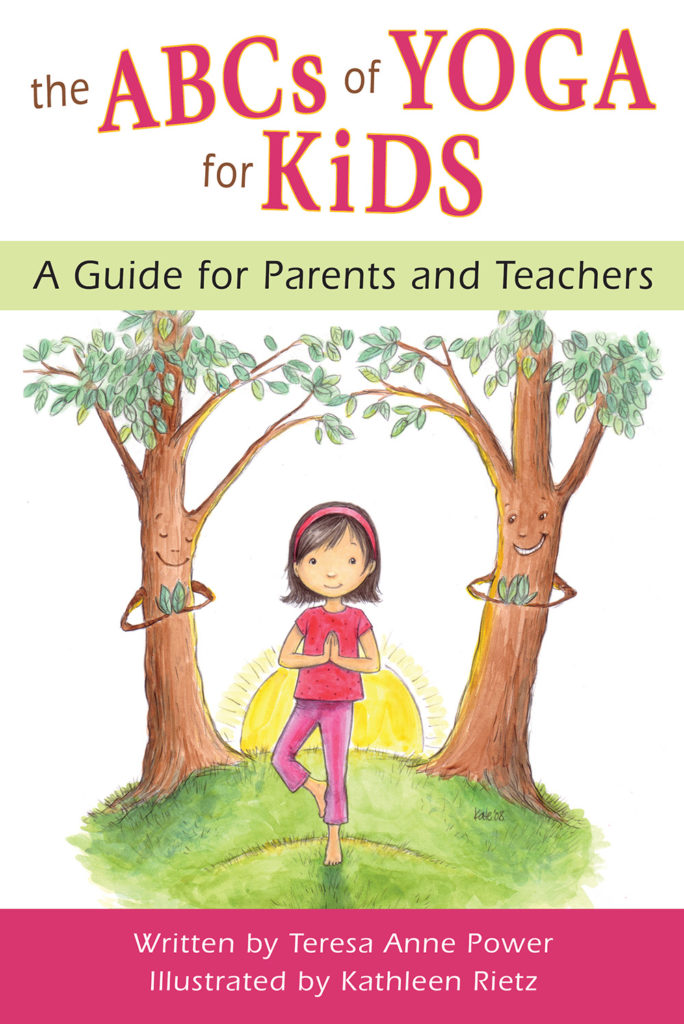 Buy the Book:
ABC Yoga for Kids Store
AmazonPublished by:
Stafford House
Release Date:
April 8, 2016
Contributors:
Kathleen Rietz (Illustrator)
Pages:
60
ISBN13:
978-0982258774
Overview
The ABCs of Yoga for Kids: A Guide for Parents and Children shows parents and teachers how to introduce kids to yoga. Bonus CD with 3 kids' yoga songs included.
Add on Goodreads
---
Praise
"An Academics' Choice Smart Book Award Winner, The ABCs of Yoga for Kids: A Guide for Parents and Teachers highlights the myriad benefits of utilizing yoga at home, at school, and in life in general. Children's yoga guru Teresa Anne Power creates warm ups and routines while encouraging creativity, fun, and a sense of wonder in motion...The inclusion of a free CD with songs written by Jimmy Dunne ensures that parents and teachers have everything needed to confidently introduce yoga to the young people in their lives."
-Foreword Reviews
---
Backstory
I was inspired to write The ABCs of Yoga for Kids series of books and products because I saw the need for teaching yoga to young children in a fun way that appealed to their imagination and sense of playfulness. I believe that kids should be encouraged to embrace yoga at a young age because during these formative years they are very impressionable and open to new ideas and concepts. Yoga is a natural and healthy way for kids to exercise, relax focus, and strengthen their minds and bodies. While teaching yoga to preschool age children, I came up with the idea for a yoga dictionary of poses to teach kids both the alphabet and simple yoga poses. This basic idea evolved into my bestselling and award-winning product line, The ABCs of Yoga for Kids. At the time I wrote the original ABCs of Yoga for Kids book, there were no other illustrated yoga books in the marketplace, and I was looking to create a book that had kid-friendly illustrations and easy to read instructions for teachers to use to introduce yoga to young children.