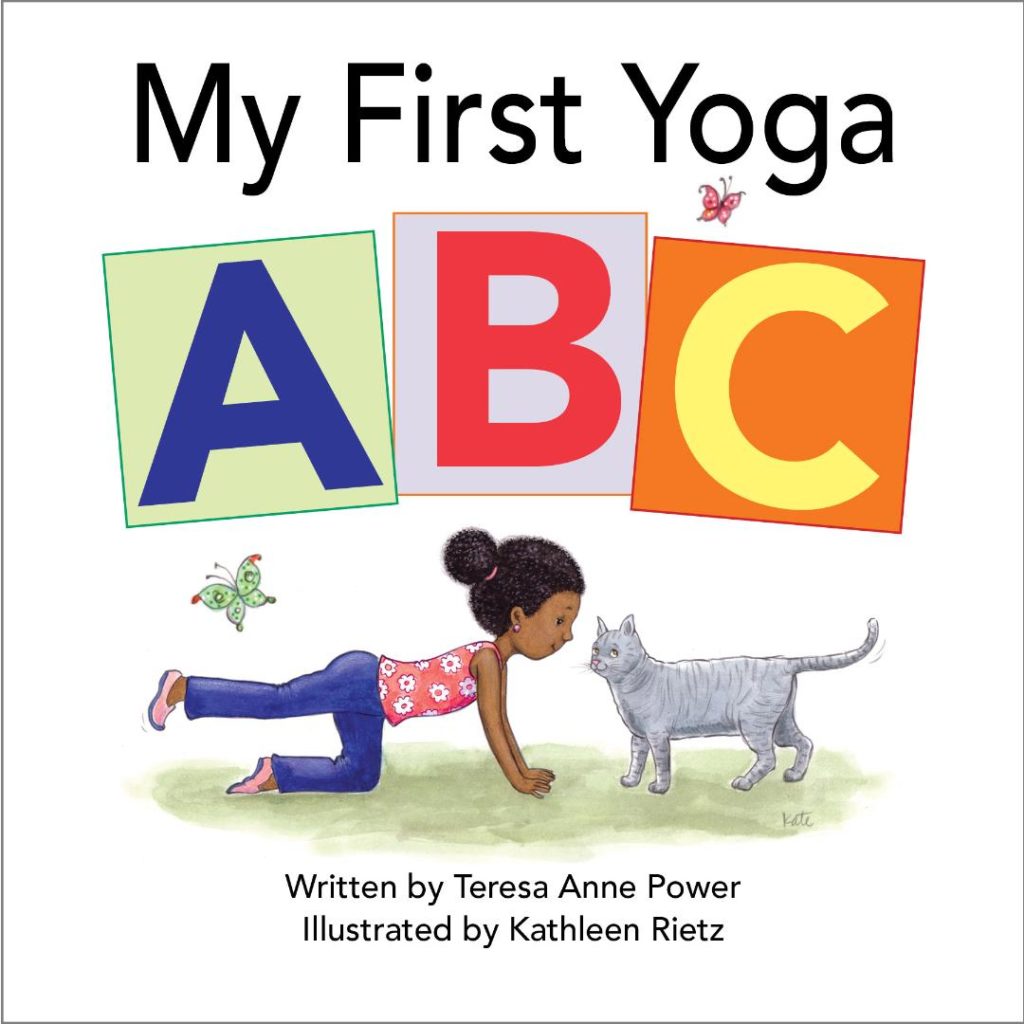 Buy the Book:
ABC Yoga for Kids Store
AmazonPublished by:
Stafford House
Release Date:
March 1, 2018
Contributors:
Kathleen Rietz (Illustrator)
ISBN13:
978-0998107004
A Board Book
Overview
Infants and toddlers will love the illustrations of children and animals demonstrating yoga poses for each letter of the alphabet with My First Yoga ABC board book.
Add on Goodreads
---
Praise
"Just got this book for my two-year-old granddaughter and she loves it. She has been practicing her ABC's and now has a new way to learn them by seeing and hearing each letter when I read the book to her. Then then we practice the poses together. It is FUN!"
–Sharkie Zartman, college professor, a UCLA and USA national team volleyball athlete, and a radio host.
---
Backstory
I was inspired to write The ABCs of Yoga for Kids series of books and products because I saw the need for teaching yoga to young children in a fun way that appealed to their imagination and sense of playfulness. I believe that kids should be encouraged to embrace yoga at a young age because during these formative years they are very impressionable and open to new ideas and concepts. Yoga is a natural and healthy way for kids to exercise, relax focus, and strengthen their minds and bodies. While teaching yoga to preschool age children, I came up with the idea for a yoga dictionary of poses to teach kids both the alphabet and simple yoga poses. This basic idea evolved into my bestselling and award-winning product line, The ABCs of Yoga for Kids. At the time I wrote the original ABCs of Yoga for Kids book, there were no other illustrated yoga books in the marketplace, and I was looking to create a book that had kid-friendly illustrations and easy to read instructions for teachers to use to introduce yoga to young children.