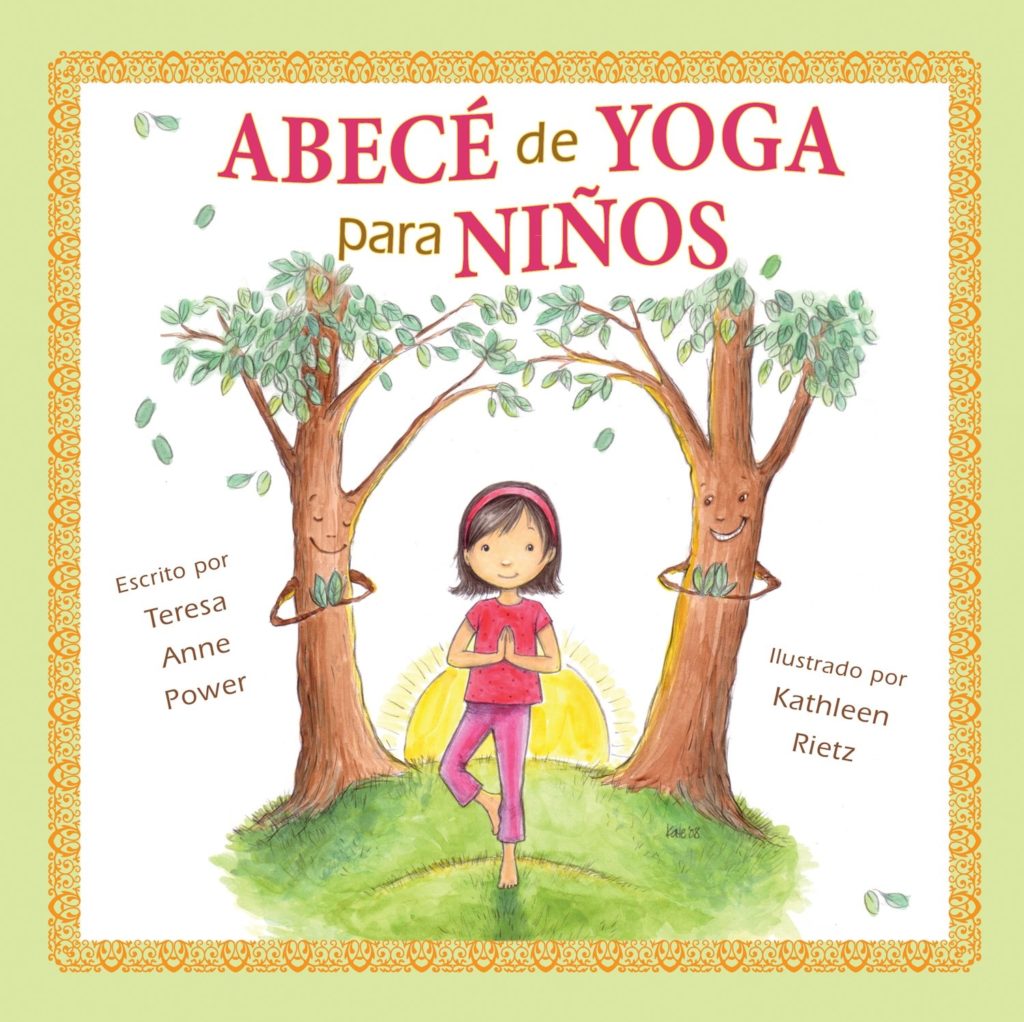 Buy the Book:
ABC Yoga for Kids Store
AmazonPublished by:
Stafford House
Release Date:
May 6, 2011
Contributors:
Kathleen Rietz (Illustrator)
Pages:
32
ISBN13:
978-0982258743
Overview
The Spanish version of The ABCs of Yoga for Kids, used by parents and teachers to introduce kids to yoga and their ABCs through rhyme, pictures, and simple poses.
Add on Goodreads
---
Praise
El yoga me ayudó a competir al nivel más alto de mi deporte hasta bien entrado en mis cuarenta. Hay muchas personas que piensan que el yoga es sólo para adultos, pero este libro nos hace dar cuenta de que los beneficios del yoga pueden ser ahora compartidos también con los niños, permitiéndoles disfrutar plenamente de la vida al mantenerse activos y sanos, comenzando desde pequeños --Sinjin Smith, Campeon olimpico y mundial del voleibol en la arena.
---
Backstory
I was inspired to write The ABCs of Yoga for Kids series of books and products because I saw the need for teaching yoga to young children in a fun way that appealed to their imagination and sense of playfulness. I believe that kids should be encouraged to embrace yoga at a young age because during these formative years they are very impressionable and open to new ideas and concepts. Yoga is a natural and healthy way for kids to exercise, relax focus, and strengthen their minds and bodies. While teaching yoga to preschool age children, I came up with the idea for a yoga dictionary of poses to teach kids both the alphabet and simple yoga poses. This basic idea evolved into my bestselling and award-winning product line, The ABCs of Yoga for Kids. At the time I wrote the original ABCs of Yoga for Kids book, there were no other illustrated yoga books in the marketplace, and I was looking to create a book that had kid-friendly illustrations and easy to read instructions for teachers to use to introduce yoga to young children.