Little Mouse Adventures: Yoga at the Zoo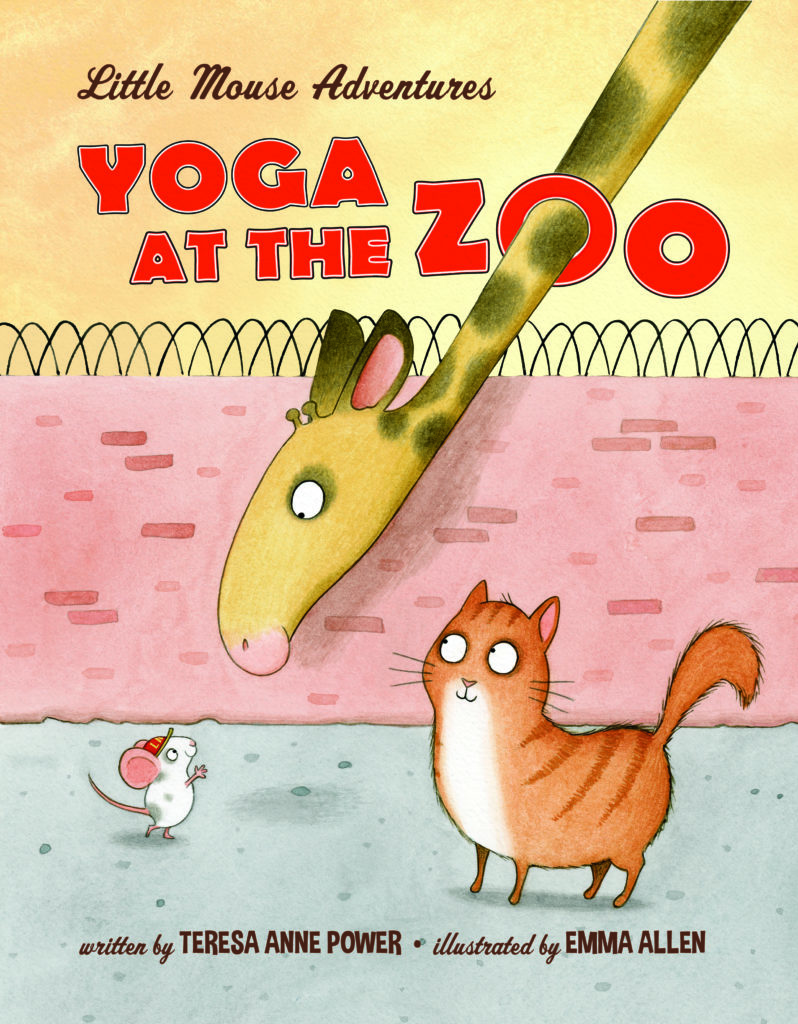 Buy the Book:
Amazon
Barnes & Noble
Books-A-MillionPublished by:
Stafford House Books
Release Date:
March 1, 2020
Contributors:
Emma Allen, Illustrator
Pages:
32
ISBN13:
978-0998107097
Lovable, curious Little Mouse is here to help kids use yoga to solve problems and manage emotions in Yoga at the Zoo, the first book in the Little Mouse Adventures series from international bestselling author and Kids' Yoga Day creator, Teresa Power!
Little Mouse and his family live in a cozy burrow nestled in young Tammy McDoodle's backyard. Tammy and her mother love to practice yoga together, and Little Mouse loves to follow along. In this beautifully illustrated picture book, adorable Little Mouse, along with Tammy's wise and lovably lazy cat, Mr. Opus, follow Tammy on a field trip to the zoo and meet new animal friends, while learning simple yoga poses along the way. A new story-time and bedtime favorite, Yoga at the Zoo gently imparts important lessons about friendship, dealing with new situations, and meeting new people. Kids will delight in the adventures of Little Mouse and Mr. Opus, while parents and educators will love watching children apply their new-found yoga skills to quiet their minds and manage stressful situations.
Add on Goodreads
---
"A delightful book that introduces the important yoga practices of self-regulation and self-calming in a way that a young child can appreciate. A good first step towards stress management and resilience." -- Sat Bir Singh Khalsa, Ph.D., Harvard Medical School
"A must share with children! I love this sweet story with imaginative illustrations and a simple message that will truly resonate with kids (and adults)! As the founder of Go Go Yoga for Kids and a classroom teacher for over 20 years, I am always looking for fresh ideas and fun new ways to introduce yoga and mindfulness to children. This book will definitely be my new go-to with students!" -- Sara J. Weis, Bestselling Author
"A most charming tale of a mouse and his gregarious engagement with animals at the zoo. Each animal shows a yoga pose to Little Mouse. Of equal importance, each animal becomes a new friend to Little Mouse, without regard to size or demeanor. Teresa Power's characters will enchant and endear the reader, the parent or the teacher looking for a beautifully told story." -- Sybil Blazej-Yee, Children's Librarian Los Angeles
"What an amazing book!! I love the underlying message of mindfulness and yoga that is integrated throughout the entire book. Children -- and families alike -- will fall in love with Little Mouse and Mr. Opus' adventure at the zoo. The illustrations are captivating and send me back to my childhood adventures. This is a must-have book in every youngsters' home or school." -- Drew Giles, Director of Educare California at Silicon Valley
"What a marvelous book! Instructing young children to be different animals from a zoo will spark great imagination. The illustrations are clear and gentle, and reading it aloud will create an atmosphere of anticipation and fun going to the zoo to see and 'be' the many animals." -- Siri Krishna Kaur Khalsa, Preschool Yoga Teacher
"Sure to be a favorite of children and parents alike as Little Mouse explores yoga poses with the animals at the zoo. The illustrations are charming and the ending is a delightful twist of excitement! Ms. Powers has combined humor, yoga, and a sweet message for children of all ages!" -- Jane Young, Early Education Specialist